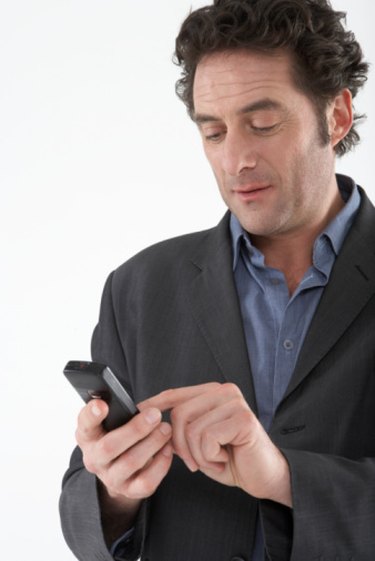 File Transfer Protocol, or FTP, is used to transfer files from one host to another over the Internet. Users who connect to an FTP server do so as clients. The client is the person accessing the server. The server limits what the client can do based on predefined client privileges. Users with smartphones can download and install an FTP client application specifically for that model phone. FTP servers can be accessed through the phone's Web browser, but users will only be able to download files.
Use an FTP Client Application
Step 1
Download an FTP client application for the phone. Smartphones such as iPhones and BlackBerrys can install third-party FTP client applications. Some phones will not support third-party FTP applications, or there may not be FTP software available.
Step 2
Install the FTP client application.
Step 3
Create a "New Connection." The exact process for doing this will vary slightly from app to app.
Step 4
Add the FTP server's details. Add the server name or IP address. Add the port. Add the user name and password.
Step 5
Connect to the FTP server. Once the connection is established, the user will have full access to the files hosted on the FTP server.
Connect Using the Mobile Browser
Step 1
Open the phone's Internet browser.
Step 2
Connect to the following address:
Fill in the appropriate parts of the address with the relevant information for the FTP server.
Step 3
Click enter on the browser. The FTP site will appear as a list of directories and files. The files then can be downloaded.
Things You'll Need
FTP application

Smartphone with Internet access