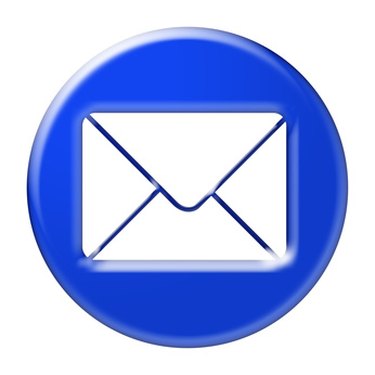 Cox Communications is an Internet service provider with packages that include email access. Although Cox gives customers the ability to access through their Web browser, you may prefer to configure your email address in Outlook 2007 so you can organize email messages on your computer.
Step 1
Launch Outlook. Click "Tools," then click "Account Settings."
Step 2
Click the "E-mail" tab, then click the "New" button.
Step 3
Click the radio button labeled "Microsoft Exchange, POP3, IMAP or HTTP" and click "Next."
Step 4
Place a check in the box labeled "Manually configure server settings or additional server types" and click "Next."
Step 5
Select "Internet e-mail" and click "Next."
Step 6
Enter your name as you would like others to see it when receiving a message from you and your full email address ending in "@cox.net."
Step 7
Select "POP3" from the "Account Type" dropdown menu.
Step 8
Enter "pop.east.cox.net" as the incoming server address and "smtp.east.cox.net" as the outgoing server address if you are in an Eastern state. In Western states, enter "pop.west.cox.net" and "smtp.west.cox.net," respectively. Cox provides you with information on your regional location when your account is established.
Step 9
Enter your user name, the part of your email address before the "@cox.net," and password.
Step 10
Click "Next," then click "Finish."