The iPhone is a device manufactured by Apple. The iPhone couples a mobile phone, iPod, Internet browser, camera, email and many other features onto a single unit, also known as a SmartPhone. The iPhone is capable of providing access to email accounts that use Microsoft Exchange, MobileMe, Gmail, Yahoo, AOL and other providers who offer access to their servers via POP3 or IMAP, including: MSN, Windows Live and Hotmail accounts.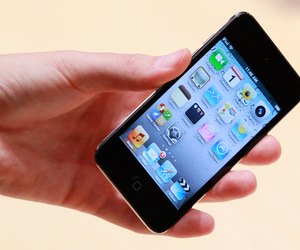 credit: Justin Sullivan/Getty Images News/Getty Images
Step
Touch the "Settings" icon on the iPhone.
Step
Touch "Mail, Contacts, Calendars."
Step
Touch "Add Account."
Step
Touch "Other."
Step
Touch "Add Mail Account."
Step
Enter your name, MSN, Hotmail or Live email address and password in the appropriate fields.
Step
Touch the blue "Save" button near the upper right-hand corner of the screen.