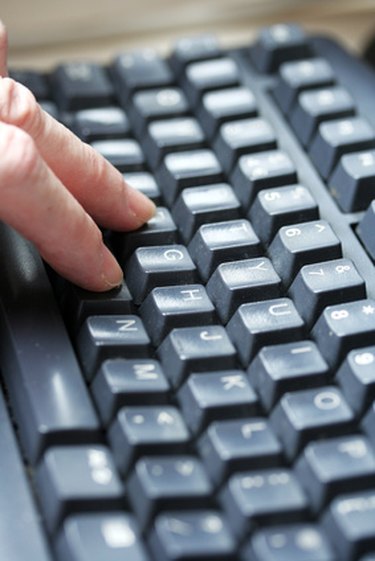 The Microsoft 4000 is an ergonomic designed keyboard equipped with wrist support. The Microsoft 4000 has easy access hot keys that allow you to perform tasks by pressing the specific key. Hot keys, often referred to as special keys, allow the user to assign a key to a specific task, such as opening your email. For tasks that do not have a specific key, the keyboard has customizable hot keys. Learn how to program your special keys on the Microsoft 4000 to ensure easy access to your favorite programs, applications or files.
Step 1
Close any open programs to avoid conflicts or loss of work.
Step 2
Go to "Start" then "Control Panel." Locate the "Keyboard" icon and double-click it. You will now see the keyboard properties and options.
Step 3
Click on the "Key Settings" tab or "Buttons" tab. The name of the tab will be dependent on what version of Windows you are running. Select the key assignment you want to change or setup. Click "Configure." Select the appropriate options and click "OK."
Step 4
Restart your computer once you assigned all special keys. This will ensure the changes are saved and loaded to the keyboard.