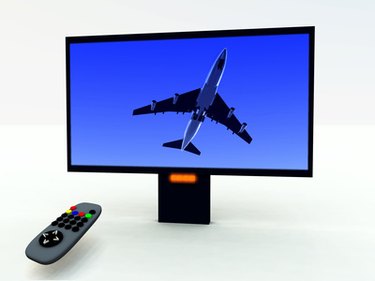 Toshiba is a popular electronics brand that features products ranging from laptop computers to televisions. If you have a Toshiba television you can connect outside devices to it, including DVD players, gaming systems and cable TV receivers. The actual set up process for cable receivers is no different from other TV models and you can have the cable programming up and running on the Toshiba in non time.
Step 1
Connect the coaxial cable running from the wall (the cable technician installs this) into the "In" port on the back of the cable receiver.
Step 2
Plug the RCA cables (made up of three, circular cables) into the "Video Out" ports on the rear of the cable receiver. Make sure the cables match the color of the ports you are inserting them into.
Step 3
Connect the opposite end of the RCA cables into the "Video In" ports on the Toshiba television.
Step 4
Power on the cable receiver and the Toshiba TV, then press the "Video" button on the TV remote control. You can now see the cable programming on the television. Use the cable receiver's remote control to select the stations you want to watch.