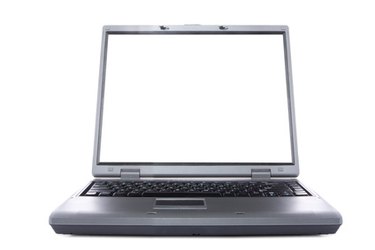 The Portable Document Format (PDF) was created by Adobe to promote a paperless working environment. PDFs can be viewed on any platform, but can't always be edited to remove or add pages. To do any kind of editing with the PDF, including splitting the file into separate pages, you must have Adobe Acrobat. With Adobe Acrobat, you can separate multiple pages of the PDF and save them as single files.
Step 1
Launch Adobe Acrobat. Click "File" then "Open" from the toolbar.
Step 2
Locate the PDF file you want to separate. Click on the PDF name to highlight it, then click "Open." Your PDF will now open in Acrobat.
Step 3
Click on "Document" in the toolbar. From the drop-down menu, select "Extract Pages."
Step 4
Enter the number(s) of the page(s) you want to extract. Select the "Save Pages As Separate Files" option to create a single file for each page. Select the "Delete Pages After Extracting" option If you want to delete the pages after you have extracted them. Or, you may deselect both options to leave the original PDF as is and create one, single file for all extracted pages. Click "OK" once you have made your selection.
Step 5
Save your newly created pages.