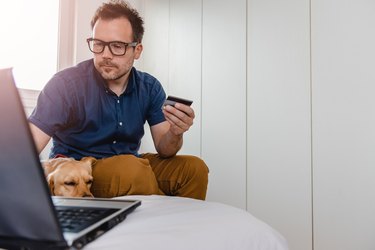 American Express is a global financial services company known for its credit card and traveler's check businesses. Owners of an American Express card can view, manage and schedule payments online at the American Express website. Payments can be scheduled days or weeks in advance to ensure your credit card is paid on time. Payments can also be stopped at any time online. To ensure the payment is stopped, it must be canceled prior to the scheduled date of payment.
Step 1
Log in to your American Express account with your User ID and password.
Step 2
Click the "Payments" link at the top of the page. A list of pending payments is listed on the resulting page.
Step 3
Click the payment you would like to stop.
Step 4
Click the "Delete" link to delete and stop payment.