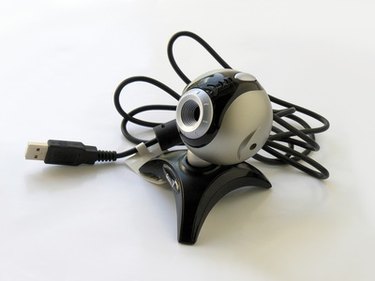 Learning how to stream your camera to a computer empowers you to create and broadcast your original media to others. You can stream whenever inspiration hits your soul without having to cut through red tape to get on television stations. To stream your camera to your computer, all you need is the right software and a camera. You can use a digital camera or a web camera, depending upon your personal preference.
Step 1
Establish a streaming account with a company that allows you to use their software to stream from your camera to your compute, such as LiveStream, Ustream, Stickam Live Video and FreedoCast. Most of these companies will offer free accounts with the option to upgrade to a paid account. Paid accounts allow you to have more streaming bandwidth.
Step 2
Download and install the streaming software onto your computer. You will see the download link for the software after you have signed up for a user account.
Step 3
Connect your camera to your computer. You can connect a digital camcorder to your computer by using a USB cable between the camera and computer. You can also use a web camera by connecting the web cam to your computer with a USB cable.
Step 4
Ensure that you are in a room or area that has good lighting. Power on your digital camera or web camera.
Step 5
Launch the streaming software that you downloaded and installed in Step 2. Look for the "Record" button that is located on the software control panel. When you press this button, your live camera footage will be recorded through the computer and stored in the streaming software database.
Step 6
Press the "Go Live" or "Live" button (exact wording may vary) that is located on the software control panel if you want your camera footage to stream live on your computer to other viewers as you are recording it.
Step 7
Press the "Stop" button on the software control panel when you are ready to end your streaming/recording session.
Things You'll Need
Streaming software

USB cable