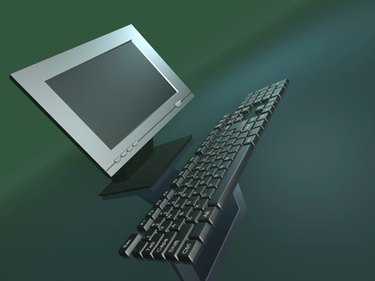 Online streaming of videos and movies over the Internet has become commonplace as of 2010. There are many websites that provide streaming services, and even the best of them may give you problems with audio and video content that are not syncing properly. A weak wireless signal can add to the problem. Try a few tips to get the audio and video of your online movie synced so that you can finish watching the movie.
Step 1
Check the strength of your wireless signal on a PC by mousing over the wireless icon and left-click to get a complete wireless status. Go to "Applications" on a Mac computer and click on "Internet Connect." More status bars indicate a stronger signal. Move your computer to an area with a stronger signal if the wireless signal is weak.
Step 2
Press "Esc" if you are watching an online movie in full screen mode to return to small screen viewing. Press the "Pause" button on the on-screen control panel to pause the movie.
Step 3
Click on the download ribbon on the control panel that shows you the progress of the movie, and drag the download ribbon back to the beginning of the movie to start over. Click "Play."
Step 4
Press the "Stop" button on the on-screen control panel and the "Back" arrow on your browser to go to the previous page — if the audio and video still are not synced. Close the movie streaming service page, and open its page in another window.
Step 5
Double click the movie to enter streaming mode again. Report the movie to the streaming service and try to watch the movie from another streaming service's page if the audio and video are still not synced.