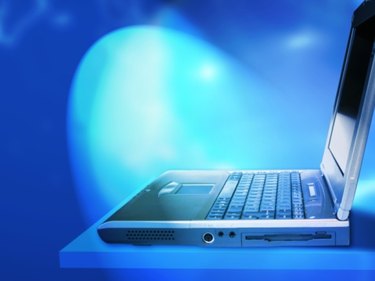 An HDMI port on your computer gives you the ability to connect a high-definition monitor to your computer via an HDMI cable. This cable will allow the monitor to display true, uncompressed high-definition images. If you're attempting to use your HDMI port with limited to no success, you can check to see if your HDMI port is malfunctioning by using the Microsoft Windows Device Manager.
Step 2
Right-click "Computer." From the context menu that appears, click "Properties."
Step 4
Scroll down to the listing for your HDMI port under "Display Adapters." If the HDMI port is not listed, it is likely the HDMI port has completely failed and will need to be replaced. If the listing is present, right-click on it and click "Properties."
Step 5
Look at the status of your HDMI port in the dialog box. If the status reads "This device is working properly," your HDMI port is functioning. If there is a message indicating that you need to troubleshoot your device, your HDMI port is in working condition but has a problem that is likely fixable. If you get a "failed" status message, your HDMI port is likely damaged.