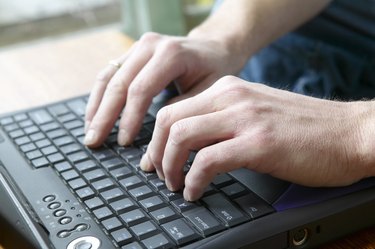 Testing your computer's keyboard involves more than simply seeing if the keys work. Opening a word processor and typing a few lines won't really tell you anything; if all the keys work correctly, there could still be an issue with your keyboard's device driver that isn't obvious. To successfully test your computer's keyboard, you need to do so in the Microsoft Windows Device Manager hardware management utility.
Step 4
Click "Open Device Manager."
Step 5
Right-click on the listing for your computer's keyboard. Select the "Scan for Hardware Changes" option from the menu. The Device Manager will now test your computer's keyboard. If an "error" icon appears next to the listing, there is a problem with your computer's keyboard. Right-click the listing for the device again and select "Properties" for more information about the specifics of the error.