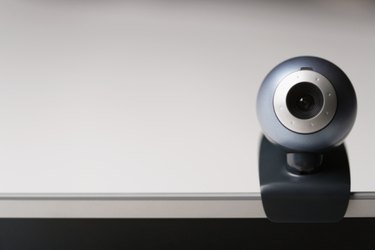 Many modern laptops come with an internal web camera pre-installed. If your computer does not have a camera, you can purchase an external camera from a computer retailer or electronics retailer. Use your camera to video chat through instant messaging programs or to video chat in Internet chat rooms. If you are the creative type, use the camera to broadcast your own live show before a global audience. Before attempting to broadcast to a live audience, double check to ensure your camera is properly working.
Step 1
Press the designated button to turn on your camera. If you are using an external camera, use a compatible USB cable to connect the camera to the USB port of your computer.
Step 2
Visit a website that allows you to test your webcam online. An example of sites you can use include Test My Cam, Test Web Cam and Mirror Web Cam. When you visit the site, an "Adobe Flash Player Settings" window will launch.
Step 3
Click the "Allow" button from the flash player settings window. You should now see live video footage from your web camera. If you don't see live video, your web camera is not working properly.