It is possible to run a completely Internet-based test to determine how fast your computer's central processing unit (CPU) is. Testing CPU speed may reveal important information, such as why your computer may be running slow. In some cases, a computer that is running slow has a slow CPU, which would benefit from an upgrade, and in other cases, the Internet service provider does not provide fast enough service to take full advantage of the CPU speed capabilities.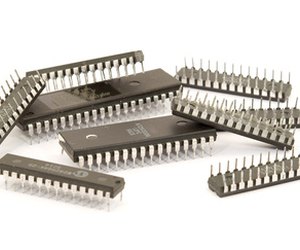 Step
Open your Internet browser and type in the Web address for a site that provides a CPU speed testing program online. These sites include wizard-soft.com, cpuspeedpro.com, simplistix.com and gallery.live.com.
Step
Select the area of the chosen site that says "Download CPU speed test." Click on the download link to begin download of the CPU speed test program.
Step
Choose the downloaded file from your computer's downloaded file list. Follow the onscreen prompts to complete installation of the CPU speed test program.
Step
Double-click the new CPU speed testing program icon on your desktop.
Step
Click the "CPU Speed Details" to see details regarding the CPU on your computer, including the speed that it should attain (the manufacturer's stated CPU speed for your model of CPU) during the test.
Step
Click the "CPU Speed Test" button to begin the CPU speed test. Wait while the test is performed; some programs will inform you of testing progress in the form of a percentage.
Step
Click the "Results" or "View Results" button upon conclusion of the CPU speed test. The numbers listed will tell you the speed at which your CPU is performing.