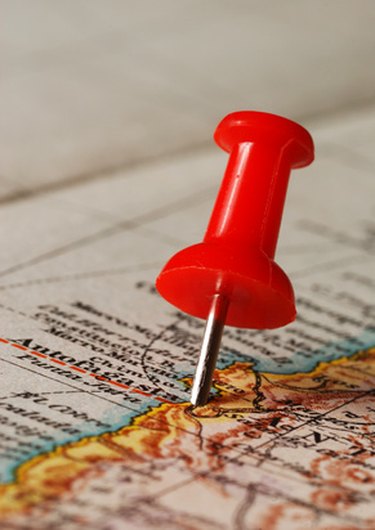 IPhones are becoming more and more popular with children. Children are constantly misplacing things and phones are no exception. IPhones offer a great feature that allows you to find out where the phone is located. This option is very beneficial to parents who need to check up on their kids and for people who tend to misplace their phones. With a little preparation and an internet connection, you will never be left in the dark about where your child's phone is.
Step 1
Enable the restrictions on the iPhone. Hit the "Settings" button on the home screen of the phone and locate the "Restrictions" menu. This is normally on the bottom of the screen. A passcode setup screen will appear. Set a four-digit passcode that the child will not be able to guess. Enter the passcode again to set the code. This passcode will allow only people who know the code to change any restrictions.
Step 2
Set the "Location Sevices" to "Off." By setting it to "Off" you are denying anyone else access to turn the service off anywhere else in the iPhone and making sure location services remains on so that MobileMe can track the phone.
Step 3
Sign up or log in to your MobileMe account online. This is a paid service and has a few other options you might find useful as well. This service is not going to display a constant flashing blip on a map, but it will locate the phone at the time you track it. It will also allow you to type a message that appears on the screen of the phone such as "Call home" or "If you find my phone call 555-555-5555." MobileMe will also allow you to lock the iPhone remotely in case it is lost or stolen. There is also a "Locate My iPhone" App that you can use if you have an iPhone yourself.
Step 4
Click on the "Find My iPhone" feature and input the phone number of the phone you wish to track. The address or GPS coordinates will appear on a map. This is where the iPhone is at that moment you track it. If the phone is in a car or moving somehow, this feature will not tell you in which direction it is going. You can wait a few minutes and track again to determine the direction it is traveling.
Things You'll Need
iPhone

MobileMe account

Internet connection

Computer or additional iPhone
Tip
If the iPhone is turned off, you will have to try again until it is turned on.