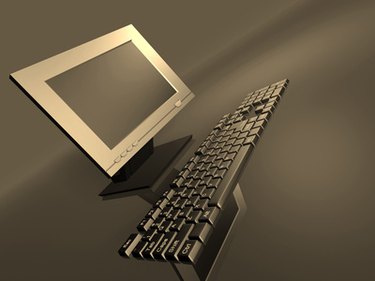 Windows Activation is anti-piracy technology that prevents you from installing your copy of Windows on more computers than the license allows. It pairs a specific license key with your computer hardware. If you fail to activate Windows within 30 days of installing it, you will only be able to use it with severely reduced functionality. You can only transfer your license to another computer if your original copy of Windows was purchased as a retail item. If it was pre-installed on your computer when you purchased it, the license is only valid for that computer and you can't move it to another one.
Step 1
Uninstall Windows from your old computer by restarting your computer and pressing the "F8" key while Windows is starting, in order to enter Safe mode. Click "Start" and "Control Panel", and then select "Add or Remove Programs" in Windows XP or "Uninstall a program" in later versions. Double-click your version of Windows from the list of installed programs and confirm "Uninstall".
Step 2
Install Windows on your new computer by inserting the original disc in the CD/DVD drive and following the onscreen instructions. When prompted for an activation key, enter the key from the original CD or DVD box. Windows will attempt to register online and will show the error message ""The product key you typed is already in use."
Step 3
Click "Start" and "Run". Type "cmd" in the "Open" box and click "OK". Type "slui 4" (without the quotation marks) and hit "Enter". The Windows Activation screen will open.
Step 4
Click on the drop-down box, select your nearest location from those listed and click "Next". Call the listed toll-free or toll number. In some locations you can send an SMS text message. Use your phone to enter the installation ID code shown on the screen.
Step 5
Type the confirmation ID you get from the phone system in the onscreen boxes and click "Next". Click "Finish" to complete the activation. Restart your computer if prompted.
Tip
Use Windows Easy Transfer to move your files and settings to a new computer (see Resources).