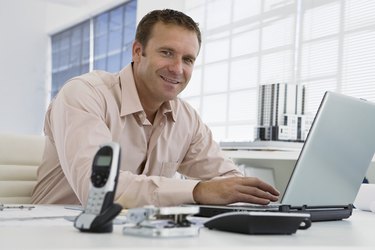 Whenever you uninstall an application from your computer, including trial-period software, some traces might still be left in the system registry as obsolete or corrupt registry entries. You have to delete these keys and values to make sure the application is completely gone. One way to do this is by manually finding and deleting the entries using Windows Registry Editor. However, this option is very dangerous for inexperienced users, which is why it's much safer and faster to use registry cleaning software that will find and remove the entries automatically.
Manual Removal
Step 1
Go to the "Start" menu, and click on "Run."
Step 2
Type "regedit" and click on "OK" to start the Registry Editor.
Step 3
Click on "Edit," and select "Find."
Step 4
Type the registry key or value string in the search field, and press "Enter."
Step 5
Delete the found entries. You will have to repeat the process for each key or value.
CCleaner
Step 1
Go to the CCleaner download website, and click on the "Download Now" button for a free copy of the CCleaner registry-cleaning application.
Step 2
Click on "Save File" in the pop-up window to begin the download. Double-click the saved file once the download is finished, and follow the step-by-step instructions of the Installation Wizard to install CCleaner.
Step 3
Start CCleaner, and click on the "Registry" button in the left pane of the window. Check "Registry Integrity," and then click on "Scan for Issues."
Step 4
Click on the "Fix Selected Issues" button once the scan is complete, and then follow the prompts to back up the registry entries targeted for removal and delete the trial software keys and values. Restart your computer.