If you are using a Toshiba external hard drive with your computer and it doesn't seem to work, you might be thinking about taking it back to the store. You don't need to return the hard drive just yet. Many computers have to have their USB drivers updated before an external hard drive can be used on the system. Updating these drivers is very hard through the Automatic Windows Update utility found on your Windows-based system.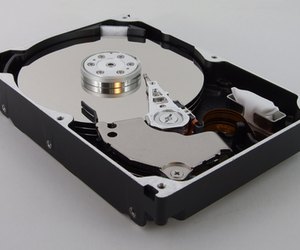 Step
Connect the Toshiba external hard drive to your computer system.
Step
Click "Start" in the lower-left corner of your screen and click on the "Control Panel" option.
Step
Click the "System" button. Go over to the "Automatic Updates" tab. If you are not using classic view, go to "Performance and Maintenance" and then over to the "System" tab.
Step
Turn on automatic updates by clicking the "On" button. Wait for the computer to scan your system for drivers that need to be updated.
Step
Click on the USB driver in the new window and then click the "Install" option. Wait for the computer to install the update.
Step
Restart your computer.