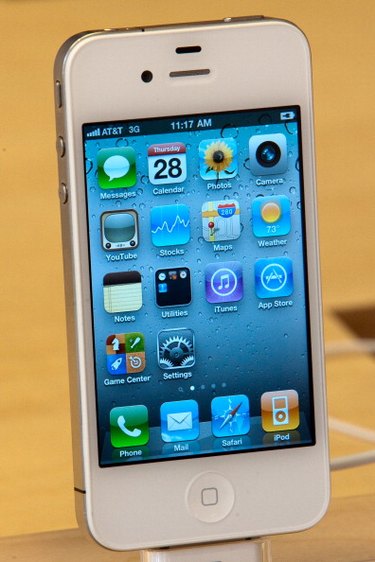 If your iPhone screen is frozen or unresponsive, resetting the device is a surefire way to resolve the problem. Force resetting your iPhone clears the device's memory similar to the way that rebooting your computer resets your computer's memory. Resetting your iPhone shuts down your device and then automatically restarts it. Initiate the procedure by holding down specific buttons on the phone.
Step 1
Push down the "Sleep/Wake" button along the upper-right edge of the iPhone and the "Home" button below the device's touch screen at the same time.
Step 2
Hold both buttons down for at least 10 seconds or until the screen goes blank and the device turns off.
Step 3
Release the buttons you are holding down. The iPhone restarts automatically.