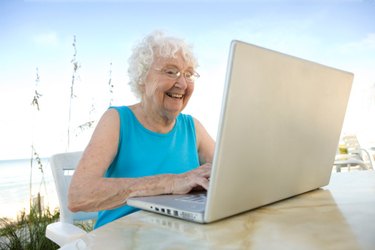 Newer DVD and Blu Ray movies come packed with special features accessible from the menu screens. Computers that have the Windows operating system (versions '95 and higher) and an appropriate DVD or Blu Ray drive can play these movies as well as access all of those features, including commentary. Generally, the features and menus on the Windows Media Player are accessed by using the mouse to click areas of the player rather than by using a remote control or buttons from a standard movie player.
Step 1
Start the Windows Media Player from the "Start" menu on the computer, which is found by pressing the Windows symbol in the lower left hand side of the desktop for Windows 7 users. Scroll over to "Media" and then select the "Windows Media Player." Allow a moment for the program to load.
Step 2
Open up the movie program in the player. Click the "File" tab in the left top corner and select "Open." Navigate to the disc drive that holds the movie you are going to watch and select the movie file from the list. Click "Open" when it is selected.
Step 3
Click the "Main Menu" text on the screen once the movie appears. Select the "Special Features" option and then click the "Commentary" text. Click the "Off" text in the commentary feature screen and then select the "Return to Main Menu" text. Play the movie normally.