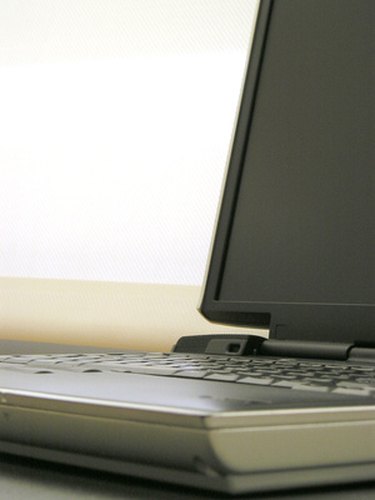 A little-known feature on your laptop makes it possible for you to change the orientation of your screen, turning it sideways. Many people end up doing this accidentally and aren't sure how to change it back. Turning your screen sideways is simple to do. You can either use your mouse to right click on your desktop or press specific keys on your keyboard.
Step 1
Go to your desktop to change the orientation of the screen with your mouse. Right-click on any blank area of the screen. Place your cursor over "Graphic options," then "Rotation" and then click on "90 degrees."
Step 2
Change the orientation of your screen using your keyboard, if you prefer it to the mouse. Press and hold down the "Ctrl-Alt" and "Left" or "Right" arrow keys. The "Right" arrow key will turn your screen in a clockwise direction and the "Left" will turn it counterclockwise.
Step 3
Turn the screen back to its normal orientation by using the keyboard instead of the mouse. Maneuvering the mouse is tricky in this view because it's hard to control. Hold down "Ctrl-Alt" and the "Up" arrow key to return to a normal view.
Tip
When changing your screen back to normal orientation, make sure to use the "Up" arrow; the "Down" arrow will turn your screen upside-down.