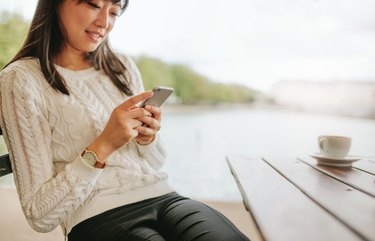 There are two ways to control the volume on your phone -- from the sounds menu or by pressing the volume button that is affixed to the side of your phone. It's often necessary to adjust the volume for different situations. If you are in a quiet area, you may want to turn the volume down so that you don't disturb others around you. When you are no longer in a quiet area, you may wish to turn the volume back up. Although phone features vary depending on carrier and model, the volume controls are similar across most phones.
Step 2
Press "Settings" from the main menu of your phone.
Step 3
Press "Sounds" from the Settings screen.
Step 4
Press the slider up to increase volume.