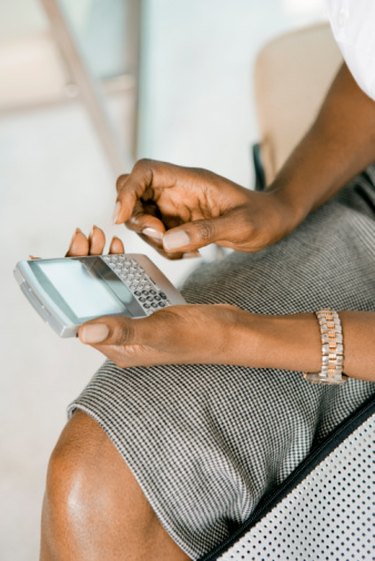 Mobile hotspots allow you to connect to the Internet at home or on the road. The ability to use your phone as a hotspot is found on several smartphones including the HTC EVO, Droid X and the Samsung Epic. Most mobile service providers require an additional data service plan in order to enable this service. The steps to enabling the hotspot feature on your phone will vary depending on the device.
HTC Evo
Step 1
Press the "Home" button on your mobile phone. The "Home" button is the button that looks like the outline of a house.
Step 4
Click "OK" after reviewing the instructions.
Step 5
Enter a new router name or use the default name.
Step 6
Enter the information requested to complete setup process. Your phone will be ready for use after these steps are completed.
Mortorola Droid X
Step 1
Touch the "Launch" icon. "Launch" is the menu option that looks like a circle with an arrow in the middle.
Step 2
Touch "3G Mobile Hotspot."
Step 3
Tap the "Applications" icon.
Step 5
Touch the "Wi-Fi AP Mode Settings" option.
Step 6
Touch "SSID" and enter a name for your mobile hotspot. This name can be any name that you desire.
Step 7
Select the security level you desire and create a password. The most commonly used security connection is "WPA2." WPA2 provides a protection from hackers and other breaches to your Wi-Fi network. Creating a password prevents unauthorized users from accessing your hotspot.
Step 8
Select the channel you would like to ensure low interference during your connection to your hotspot. The signal strength for each channel will be displayed on your phone's screen.
Samsung Epic 4G
Step 1
Tap the "Home" button. "Home" is the button that looks like the outline image of a house.
Step 3
Touch "Sprint Hotspot" and tap to check the box to activate the hotspot service. Your phone is now ready to use as a mobile hotspot.