Like most modern laptops, IBM/Lenovo laptops feature a built-in touchpad that you can use as a substitute for an external mouse device. If you experience a non-functional or "locked" touchpad, then you have one of two possible problems; either the touchpad's drivers are corrupt or a user has manually locked the touchpad. In either case, you can unlock your touchpad and restore it to functionality quickly.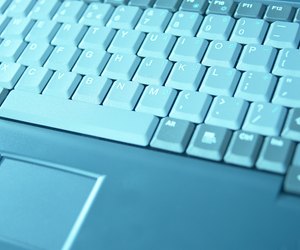 Reinstall Touchpad Driver
Step
Open your web browser and paste the following URL in the address bar:
http://consumersupport.lenovo.com/vn/en/DriversDownLoads/drivers_show_120.html
Step
Click the "Download" button and then click "I agree" to save the Lenovo touchpad driver installation file to your computer.
Step
Double-click the EXE file that you downloaded. Doing so opens the driver's installation wizard.
Step
Follow the on-screen prompts to re-install your Lenovo's touchpad drivers. If your locked touchpad is due to a corrupt or outdated device driver, then your touchpad is now unlocked and functional.
Activate Touchpad
Step
Hold the Windows logo key and press the R key to open a run command box.
Step
Type "control mouse" in the box and press Enter. The Mouse Properties control panel window opens.
Step
Click the "Device Settings" tab.
Step
Click the Lenovo Touchpad in the "Devices" list and click the "Enable" button to activate the Touchpad.
Step
Click the "OK" button to save your changes. Your Lenovo's touchpad is unlocked and ready for use.