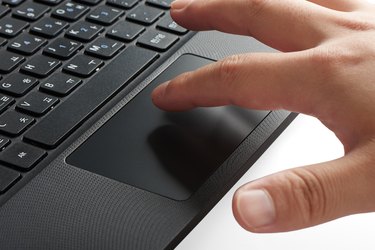 Disabling the touchpad on an MSI laptop is useful when using an external mouse or if the touchpad is malfunctioning. Your system will accept input from both the touchpad and an external mouse unless you configure it otherwise. This can lead to obvious problems; a malfunctioning touchpad can make it very difficult (if not altogether impossible) to navigate your operating system or use another mouse. Keep in mind that without an external mouse already set up, you'll need to use your keyboard to navigate once you disable the touchpad.
Step 1
Open your "Start" menu and click "Control Panel." If you don't see it, look for it under "Settings."
Step 2
Click on "Mouse" under "Hardware and Sound."
Step 3
Select the "Touchpad" tab and look for "Touchpad settings" or something aptly named.
Step 4
Select "Disable," click "Apply" and then "OK" to save your settings.