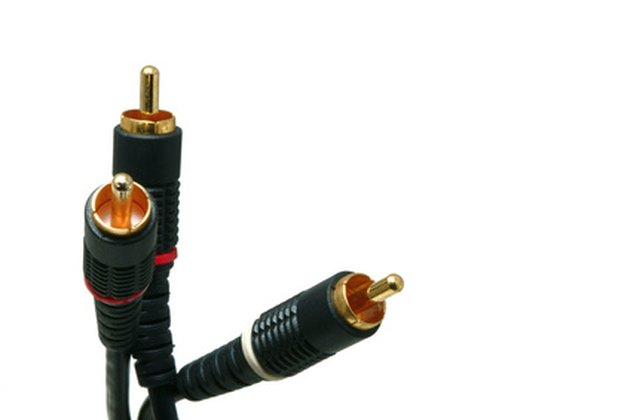 DVR cable boxes connect to your TV to give you more channels than are provided over a standard coaxial cable directly connected to your TV. Cable boxes also provide interactive cable TV services such as DVR (digital video recorder), on-screen channel guides and video on demand. Cable boxes also often provide extra video and audio inputs and outputs so that you can connect devices such as DVD players, VCRs, and video game systems.
Step 1
Verify that your front inputs work. It is not uncommon for a cable provider to lock some of the video inputs and outputs on your cable box. Ask your cable provider to unlock the ports or replace your box with one that has active ports.
Step 2
Connect the device to the cable box's front video input. Connect the RCA cables from the ouput of whatever device you are connecting to the front video input on the cable box, making sure that the color of the cable matches the color of the port you are plugging it into (yellow cord into yellow port, red cord into red port, etc.). Power on the device. Now it's time to configure the cable box to use the front inputs.
Step 3
Switch to the cable box's front input. Look on the remote control provided by your cable provider for a button labeled "input," "source," "video source" or "A/V." Press it until the cable box indicates that you have selected the front input and you should now see a signal coming from your device. Depending on your cable service, you may also be able to get to the video input by channeling down until you see the feed from the device.
Tip
If you are sure that you are on the correct video input and your device is powered on but you still do not see a signal, there may be a malfunction with the device you are connecting or with your cable box. Your RCA cables may also need to be replaced. Contact the technical support department of your cable provider for further assistance.