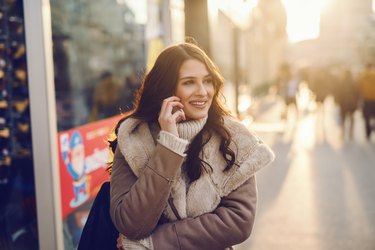 Boost Mobile runs on the Sprint network, but you must unlock the phone to use the network. Not all Sprint phones are compatible on the network, but Boost Mobile publishes a list of compatible phones and provides customer support to help connect your phone. You should always check for compatibility first, however, to save time on calls and emails with the support department.
Check Compatibility
Before spending your time attempting to activate the service, check to ensure your Sprint phone is compatible on the network. Boost Mobile offers a list of devices that it regularly updates on its website. Visit the web page for the "Bring Your Phone" program and enter your device ID to scan for eligibility. To find your phone's ID, enter *#06# on the phone. You can also go to a store to quickly determine your phone's compatibility and to set up and activate it on the network. A store visit is the easiest way to get up and running. Alternatively, call the Boost Mobile support number at 1-866-402-7366.
Remove Service and Unlock
Before you activate a Sprint phone on Boost through a call or in person, you must drop any existing service on the phone. This means you must call your Sprint service phone number and use your unique passcode to verify identity on the call. You can also cancel in person. If you have an existing contract, canceling may require a fee. If the contract is complete, canceling service is relatively easy. After the plan is canceled, you must unlock the phone as well. If you cancel in person, ask for help and unlock the phone on the spot. Otherwise, you must call Sprint at 888-211-4727 to unlock the device.
Activate Boost
After your Sprint phone is unlocked, visit the company's online activation center, call its customer support line, or visit a store to set up your new phone plan. You are not required to have a separate Boost Mobile SIM card because the Sprint phone operates on the same CDMA network. However, you can use a Boost Mobile SIM card, and they are especially common for prepaid phone plans. Plans range in price with discounts for multiple lines activated on a single plan. They offer calling, international calling and data plans that are compatible with hotspots. Single and family plans both see discounted offers throughout the year. Waiting to purchase when a free month offer is valid saves on cost.