MetroPCS is a popular code division multiple access (CDMA) mobile provider, known for its low cost unlimited talk plans. Although MetroPCS is not available nationally, it has taken some of the customer based from larger companies like Verizon Wireless. If you have a Verizon phone and would like to switch, MetroPCS will flash your cell phone for you for a small fee.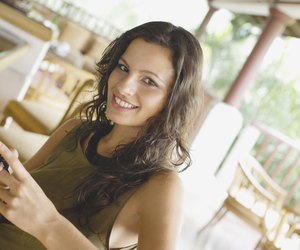 credit: Comstock Images/Comstock/Getty Images
Step
Verify that your Verizon phone is compatible with MetroPCS. (See Reference 1)
Step
Locate a MetroPCS store near you that performs MetroFLASH services for its customers.
Step
Take your Verizon phone into the MetroPCS store. Explain to the customer service representative that you want to activate your Verizon phone to the MetroPCS network.
Step
Pay the forty dollar fee plus any applicable taxes for the MetroFLASH services. Pay any fees associated with activating your Verizon phone on the MetroPCS network.
Step
Contact Verizon Wireless to cancel your service contract with them.