If you have a cell phone account with Verizon and wish to move your service to AT&T service, you are able to do so. Even if the cell phone says Verizon on it, the manufacturer of the phone is not Verizon, which means you can generally use the same cell phone and phone number when you switch service providers. Cell phones are universal, except for Apple iPhone, which as of 2010, only works on the AT&T network. It is best to set up your new account with AT&T and make sure that the service is working before you close your old account with Verizon.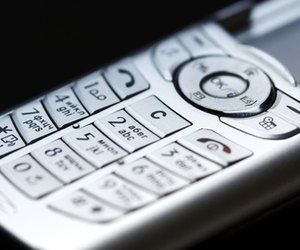 Step
Contact AT&T by telephone and inform the representative that you have a Verizon phone number and phone that you want to switch to AT&T. You can also go into one of the AT&T dealer locations, which you can locate in your local phone book. They will collect your personal billing information and the phone information in order to set up a new account.
Step
Insert the AT&T SIM card. If you contact AT&T by phone, the representative will mail you a new SIM card to insert into your phone. The SIM card will come with instructions for inserting it according to the type of phone you have or the representative will tell you in the original phone call how to insert the SIM card in the model of phone you have. You can also contact AT&T support again when you receive the SIM card for help.
Step
Contact AT&T again to officially transfer the number. Tell the representative that you are porting your Verizon number to AT&T and that you have received and inserted the new SIM card that AT&T sent you. Provide the Verizon account number and cell phone number to the representative.