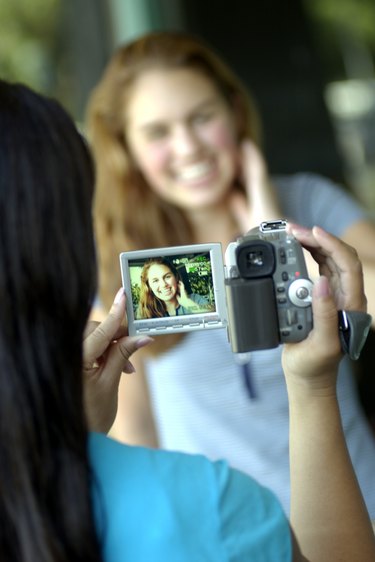 Windows Movie Maker is part of the free Windows Live Essentials software suite from Microsoft. The program is designed to provide basic video editing capabilities for home users, and features one-touch posting to YouTube and other video sharing websites. Because Windows Movie Maker doesn't offer many advanced features in comparison to commercial video editing software, some users wonder whether they can adjust the frame rate of their videos with the program.
Movie Maker
Windows Movie Maker was originally a Microsoft product that shipped with the Windows operating system. When the Windows Live online service was revamped to include free software, several Windows components such as Movie Maker and MSN Messenger were updated and rebranded under the "Windows Live" name. Windows Live Movie Maker is designed to let users turn images, music files and video clips into movies that can be burned onto DVD or shared online.
Movie Frame Rates
The frame rate of a video file is the number of still frames that are displayed per second when the video plays. The higher a video's framer ate is, the smoother any motion seen in the video will be because more images are used to create that motion in the same period of time. Changes in frame rate can also be used to speed up or slow down scenes in a video by using the existing number of frames at a faster or slower speed.
Custom Settings
Though Movie Maker doesn't have a way to adjust frame rates at different points within a single video file, it is possible to create custom settings for a video that differ from the settings originally used on the video. Among these custom settings are changes to the width, height, bitrate and frame rate of the video as well as the ability to change the audio options that are used.
Applying Custom Settings
To create and apply custom settings to change the frame rate of a video, launch Windows Live Movie Maker and open the Movie Maker project file you want to make the changes to. Click the "Home" tab and expand the "Sharing" option; select "Save Movie" and click "Custom Settings" when the option appears. The frame rate of the movie is one of the options that can be adjusted in the "Video Settings" portion of the custom settings screen. Changing the frame rate and accepting the settings will change the frame rate for the entire movie file.