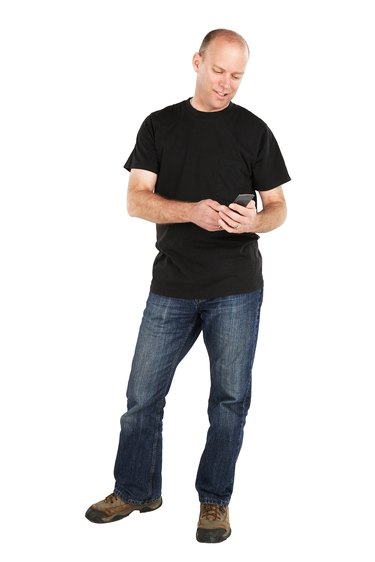 When you cannot reply to email on your iPhone, you may be kept from addressing critical issues that require your input. This is especially true when you need to attach a file that is too large to be sent via text. You can perform a few basic troubleshooting measures to get your email running again.
Networking Mixups
Sometimes a poor Wi-Fi connection can interfere with sending emails. Turn off the Wi-Fi on your iPhone by going to "Settings," selecting "Wi-Fi" and then moving the slider to the "Off" position. This configuration will leave you connected to your carrier's network only and should clear up the problem until you can find a better Wi-Fi location.
Password Issues
Your password possibly was accidentally cleared or has not been entered properly. Double-check this by going to "Settings" and then selecting "Mail, Contacts and Calendars." Click on your account and then "Account" to re-enter your password. While you are there, ensure your email address and outgoing SMTP gateway setting is correct.
Restarting iPhone
While it is an old trick, sometimes restarting your iPhone can clear up the issue. Click and hold the "Sleep/Wake" button on the top of the iPhone until the "Slide to Power Off" prompt appears. Slide this to the right and wait until your iPhone reboots.
Re-create Email Account
While it is not the first choice, you can delete and re-create your email account to clear up the problem. First, write down all the pertinent information about your account such as your mail server information. Go to "Settings" and select "Mail, Contacts, Calendars." Click on your account and then the red "Delete" button at the bottom of the screen. In the same dialogue box, click "Add Account" and follow the prompts to re-create your email account.