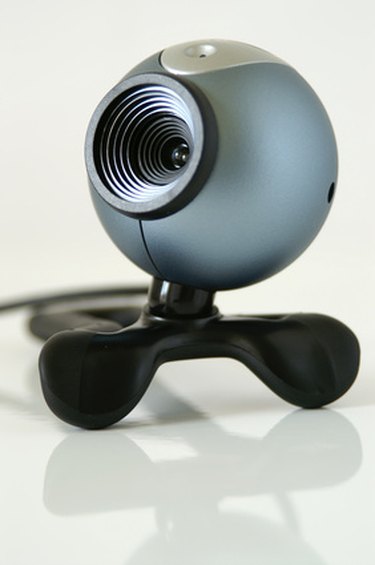 Laptops can be used for many different things, such as navigating the Internet, keeping track of finances, word processing, sending email, instant messaging, watching movies, listening to music and taking pictures. You can use your laptop to take pictures that you can upload onto the Internet for a social networking site, such as MySpace or Facebook, or to send in an email to friends and family members. Many new laptops today come with a built-in camera or you can buy one from an electronics store.
Step 1
Install your webcam. If your laptop does not come with a built-in webcam, you will have to purchase one from an electronics store. External webcams plug into your laptop through a USB cable and come with a compact disc with a driver on it that you must install. If your laptop comes with a built-in webcam, it will already have the drivers installed.
Step 2
Open your picture or webcam software. Select the camera option of the software. Examples of webcam and picture software programs are Watcher, ArcSoft WebCam Companion, CyberLink YouCam, Magic Camera and WebCam Viewer. If you do not have picture or webcam software, you can purchase a program from a computer or electronics store, or online.
Step 3
Position your webcam so that you will capture the picture you desire. If you have an external webcam, you can move it around freely, but if you have a webcam that is built-in to your computer you will have to position the computer.
Step 4
Adjust the picture settings. You can adjust the saturation, hue, white balance, contrast and brightness to take the picture you desire. Once you adjust the settings, click the button that allows you to capture the picture.
Things You'll Need
Laptop

Webcam

Picture software