It's frustrating trying to print a document that includes pictures that won't print. Even if the pictures display on screen, they still might not print on paper. This is due to Word's settings. Word's printing options allow you to choose how drawings or pictures are printed, so your printer delivers what you expect. For example, you can print drawings created in Word, such as WordArt and Shapes, and background colors or images within your document.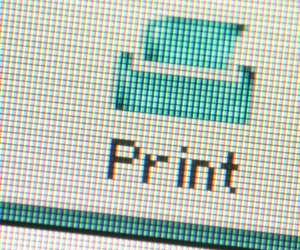 Step
Click the Office Button and choose "Print."
Step
Click the "Options" button at the bottom of the "Print" dialog box. The "Word Options" dialog box opens with the "Display" tab selected in the left pane.
Step
Scroll to the "Printing options" section.
Step
Check "Print drawings created in Word."
Step
Check "Print background colors and images" and click "OK."