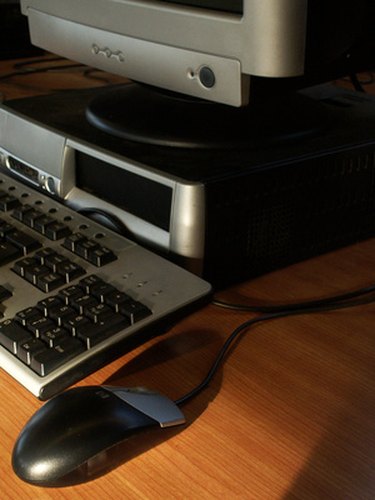 Desktop computers used to have higher storage capacities and faster processors than laptop computers. However, modern laptops can be equal to many desktop computers in both of these categories. Whether to purchase a desktop or laptop is primarily a matter of personal taste and your intended use of the computer.
Price
Desktop computers generally cost less than laptops with comparable specifications, particularly if you already have a monitor, keyboard and mouse, and only need to purchase the computer itself.
Versatility
Desktops have the benefit of being versatile as far as upgrades are concerned. You can add plenty of features to a desktop tower, including DVD burners, extra hard drives, floppy drives and specialty hardware.
Portability
The biggest drawback of a desktop computer is the amount of space it takes up and the extra effort required to move it. If you think you may need your computer at any place other than your desk, a desktop is not a good choice.
Power Usage
Because desktop computers are stationary, they run off of household power all the time. This means your battery will never die while you are in the middle of working on an important document. However, if you tend to leave your computer on without saving your data for extended periods of time, this also means that you might lose data due to a power outage.
Comfort
Desktop computers can be used with any keyboard, monitor and mouse configuration you find most comfortable, and you can position your desk setup so each of these is resting in the most comfortable position for you. However, changing this configuration for different users can be a more involved process than it is with a laptop computer.
Style
Many varieties of desktop computer designs are available, but most are not as sleek and stylish as laptop computers. If looks are an important part of your computing experience, desktop computers may not be for you.