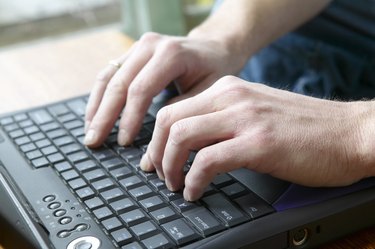 Losing important emails or accidentally deleting emails that you still need can be frustrating. Good news is that Yahoo! Mail provides ways to retrieve deleted messages. In fact, whenever you delete a message from your inbox, it is automatically transferred to a "Trash" folder in case you need it again in the future. In case your "Trash" folder is emptied, you can still recover deleted messages using Yahoo's "Restore" feature.
Step 1
Log in to your Yahoo! Mail account. Navigate to the "Trash" folder located at the left portion of the screen, and then check if the deleted message is there.
Step 2
Open the message and select the "Move" option in the Yahoo! mail toolbar. Select "Inbox" or any other existing folder into which you want to transfer the message. It will then be immediately transferred to your chosen folder.
Step 3
Use the "Search" option at the upper portion of the window if you do not want to browse through several deleted emails. Type the email address of the sender or other keywords related to the email message and click on "Search."
Step 4
Use the "Yahoo! Mail Restore" feature to recover mails that have been deleted in the past 24 hours. This is if your trash folder is empty and your deleted emails are no longer available. Click on the "Help" button at the upper portion of the screen and then select "Help" once again from the options that appear.
Step 5
Select "Emailing: The Basics" from the list of "Help topics." Click on "Deleting and Recovering Mails," then choose "Restore Lost or Deleted Emails."
Step 6
Read the instructions on how to recover emails that were deleted within the last 24 hours. Complete the required form and hit "Submit." You will be prompted once emails are restored.