Modular design makes plasma televisions convenient to repair once the problem is known. The unique technologies (summarize?) used in them make diagnosis of a failure a challenge. Fortunately, experience shows that certain typical faults have unique characteristics. The Y-buffer, which controls xxx, plays a significant role in plasma TV function, so symptoms are pronounced and definitive.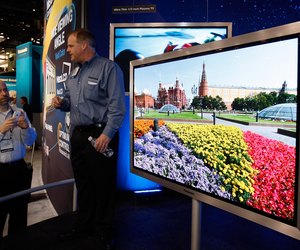 credit: Ethan Miller/Getty Images News/Getty Images
If it's time to replace the Y-buffer, many manufacturers suggest or require that other related buffer hardware be replaced at the same time.