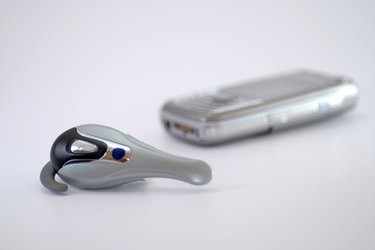 Bluetooth is a form of technology that eliminates the need for cables and wires. Two devices in short distance of each other and equipped with Bluetooth can transfer voice and data information between each other wirelessly. In recent years, Bluetooth technology has seen a rapid expansion of Bluetooth-capable devices.
Bluetooth Headsets
The Bluetooth headset for mobile phones is the most commonly known Bluetooth device. A headset allows you to make and receive calls on your mobile phone without the use of your hands or wires. Headsets are equipped with voice recognition, so you can dial and talk without using your mobile handset.
Stereo Headset
A Bluetooth stereo headset works in the same way as a traditional headset, without the use of wires. A stereo headset can connect to any Bluetooth-equipped music player, allowing you to hear your music within a short range of your player device. Stereo headsets also work with Bluetooth-equipped mobile phones.
In-Car Bluetooth System
An in-car Bluetooth system allows you to connect your Bluetooth-enabled mobile phone to your vehicle's sound system. You can make and receive calls through your vehicle's speaker system, without having to use your mobile device.
Bluetooth-Equipped Printer
A Bluetooth-equipped printer can receive text documents and pictures from any Bluetooth-equipped device, such as a laptop or PDA, and print the data, without the use of wires. The device must be in range of and synchronized to the printer for the wireless printing functions to work correctly.
Bluetooth-Enabled Webcam
A Bluetooth-enabled webcam works the same as a traditional webcam, without the use of wires. The wireless capabilities add mobility to the device, unlike traditional webcams, which remain docked onto or near the computer.
Bluetooth GPS Device
A GPS device with Bluetooth technology is an improvement over a traditional GPS, as it allows you to communicate with the device through voice. You can speak an address into the GPS; the device will, in turn, find the address and provide directions on-screen or through voice dictation.
Bluetooth Keyboard
A Bluetooth keyboard works identical to a traditional keyboard, without the need for wires attaching the device to a computer. A Bluetooth keyboard also works with certain smart phone devices.