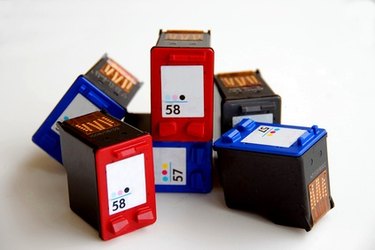 The most common reason that your ink cartridge work after it has been sitting for a long time is that the ink at the head of the cartridge has dried up. There are some basic tips for making your ink cartridge work again, but the most important to remember is that if you have an ink cartridge head that is on the ink container itself—as is the case with most printers—your best results will come from using a simple wet paper towel.
Moist Paper Towel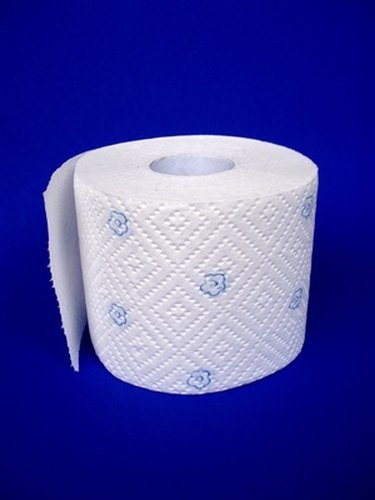 According to professionals at Rapid Refill Ink Santa Cruz, a printer ink refill station and retailer located in Santa Cruz, California, the best and easiest way to bring a dried-up ink cartridge to life again is to wet a paper towel with water and dab the head of the cartridge onto the paper towel several times. Once black begins to show on the towel, the ink will flow again.
Rubbing Alcohol Myth
Rapid Refill's staff also denies the popular belief that rubbing alcohol gets ink flowing again. Instead, they say, rubbing alcohol dries the ink up more, and only water should be used on an ink cartridge.
Ammonia Spray
Many commercial ink cartridge cleaning kits include an ammonia spray, and it can be a cleanser for the head of a dried up ink cartridge.
Warm Water Bath
A warm water bath can help stubborn ink flow. This method should be used if the ink cartridge sat without being used past its expiration date, and will only work on a cartridge with a copper portion on its bottom. To use a warm water bath, submerge the lower part of the cartridge in warm water for a couple of minutes. Dry thoroughly before placing it in your printer.
Built-In Printer Maintenance
Printers that have built in ink cartridge heads, such as many Epson, Canon and Brother printers, can be unclogged with a self-cleaning mechanism built into the printer. Pushing one or more designated buttons on the printer itself sometimes triggers the cleaning. However, your printer may require a computer command to signal the cleaning process. Beware of this method, since it may use up to 25 percent of your ink.