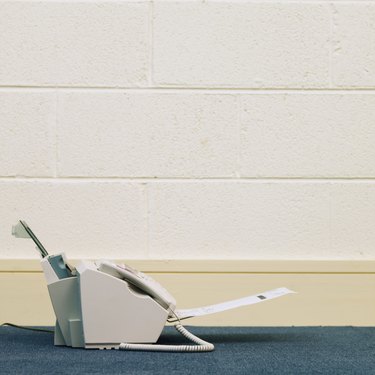 The HP LaserJet P2015 printer features a paper capacity of up to 550 sheets, 32 MB of standard memory, 1200 x 1200 dpi black-and-white printing and a printing speed of up to 27 pages per minute. The HP LaserJet P2015 has a USB 2.0 connectivity port and provisions for Ethernet and 802.11G wireless printing for office applications. Resetting your HP LaserJet P2015 back to the factory default settings may be necessary in some cases where the printer will not function correctly, connect to your computer or network properly.
Step 1
Turn off your HP LaserJet P2015 printer.
Step 2
Press and hold the "Go" button located on the printer's control panel while turning the machine back on.
Step 3
Release the "Go" button when the triangular "Attention" light on the control panel illuminates. The factory default settings for the printer will load once you have released the "Go" button on the control panel.