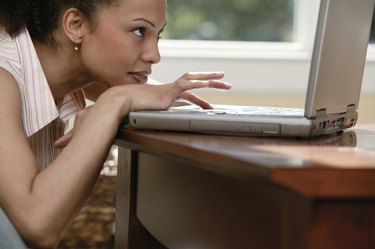 Windows Media Player (WMP) lets users browse photos, organize media, stream music and even watch movies. WMP also allows users to duplicate audio files from a CD to upload to the Internet, burn onto a blank CD or transfer to a personal music playing device.
Identification
Windows Media Player's Rip setting can be used to copy audio CDs. Ripping occurs when users copy audio from CDs onto their computer's hard drive. Users can copy an entire album or a just few songs by clicking the boxes next to each track's name.
Process
To rip a CD, simply insert it into the computer's disk drive and launch WMP. Click the tab labeled "Library" and then click the album you want to rip. Next, click the tab labeled "Rip," select which tracks you wish to copy and click the box labeled "Start Rip."
Organizing Ripped Files
Once files are ripped to the hard drive, WMP automatically stores them as Windows Media Audio (WMA) files. WMP also organizes files into the music library for easy access.