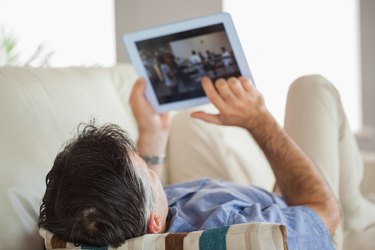 Numerous websites offer TV and movie content for viewing, typically in HD (high definition) and in SD (standard definition), and each has different Internet speed requirements; HD videos have a higher quality appearance but require a faster Internet connection than SD. If you are unaware of your Internet speed, many websites can test your bandwidth for free.
Requirements
While not all video providers have identical requirements, generally for SD content, you must have access to a broadband Internet connection that provides speeds around 1 Mbps (megabits per second) and 1.5 Mbps. HD content typically requires greater bandwith, around 3 Mbps to 5 Mbps. Ideally you should check the support site for the TV provider to find its specific requirements.
Bandwidth Testing
There are numerous bandwidth testing websites you can visit to determine your internet connection speed. You simply need to navigate to the website, click the test button and the site will take a few moments to evaluate your connection. Once your bandwidth information is displayed, you can view your Internet speed to see if watching TV, whether in SD or HD, is an option for you.