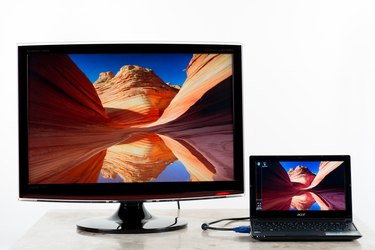 The Acer Aspire One series of laptops have fairly small LCD displays, but you can connect your laptop to a TV or other large monitor to enhance the viewing experience. Some versions of the Aspire One have both an HDMI port and a VGA video port, while others only have a VGA port. You can use either of these connections to transmit video to your television.
Step 1
Plug the VGA or HDMI video cable into the port on the side of the Aspire One. These ports are located on the left side of the Aspire.
Step 2
Connect the opposite end of the video cable to an available port on your TV. The exact location varies depending on which TV you have, but it is typically on the back or side of the television.
Step 3
Press "Windows-P" on the Aspire One. An external monitor menu appears.
Step 4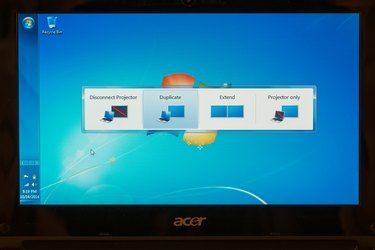 Click the "Duplicate" menu option if you want the TV and the Aspire One's screen to both show the same thing. Choose "Second Screen Only" if you want to turn off the laptop screen and only use the TV.
Step 5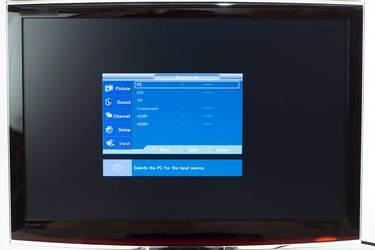 Select the VGA or HDMI input on the television. Press "Input" on your TV remote, or view the main menu to change the input source. The exact instructions will vary depending on your TV model.