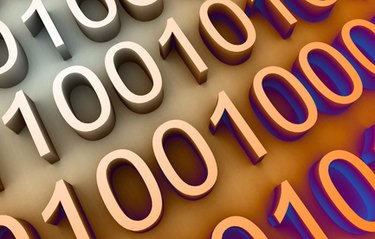 When using a word processing program such as Microsoft Word, you often don't consider the different files that make the program run. One of these is the CTF Loader function which controls many language and text related aspects of Microsoft Office.
Program
The CTF Loader is a program file in Microsoft Office XP. Its formal name is "Ctfmon.exe." It remains running in the system tray after Office is closed.
Function
This file activates two different functions of Microsoft Office: "Microsoft Office Language Bar" and "Alternative User Input Text Input Processor (TIP)." It monitors functions of the program including keyboard, speech recognition, translation, handwriting recognition and other language-related aspects of Microsoft Word.
Can It Be Removed
The CTF Loader can be removed, but it is not recommended to do so since it may cause certain aspects of the program to malfunction. The Microsoft support website offers detailed information about how to prevent the program from running.