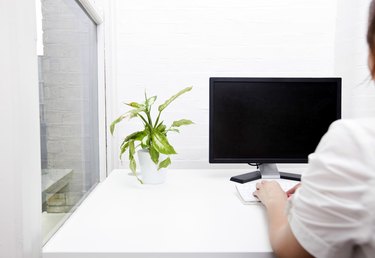 Mirage mirror drivers are packaged with many of the recent versions of Microsoft Windows. They are a form of video driver that mirrors the main computer's output on another device. Windows 8 no longer supports the use of Mirage or any other type of mirror driver.
Function of a Mirror Driver
Mirror drivers allow a virtual device to display the same information as the primary video device in real-time. They are often used in assistive technology for disabled people, such as screen readers for the blind. The mirror driver passes a copy of the text and any images to the screen reader, which converts this information to speech or Braille.
Installation and Compatibility
The Mirage driver is compatible with Windows 2000, Windows 2003, Windows XP, Windows 7, Windows Vista, Windows 2008 and Windows 2008 version 2. If your version of Windows does not already include a pre-installed Mirage driver, you can install it yourself. Obtain a new copy of the driver from a download site such as Demoforge, CNET or XPDrivers (links in Resources) and run it to start the installation process. You can also uninstall the driver from the "Add/Remove Programs" section of the Windows Control Panel.