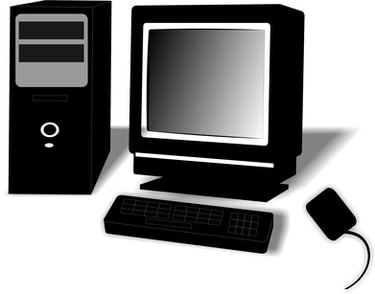 A proxy error is a server problem. The error message is usually a message sent from the main large-scale Internet network to your computer through a proxy server. Proxy errors are signified by error code 502. A proxy error is a type of Internet security measure set up by the Internet Security and Acceleration, or ISA, to protect your network from internal and external threats.
General Definition
Proxy errors signify that an Internet user is not allowed to visit a specific website or URL. This restriction is set by the Internet administrator of the organization or by the website/URL creator to protect private content, which is only meant to be viewed by specific people.
Cause
Proxy errors occur after you or your organization configures its main proxy ISA server to filter HTTP content based on extensions or signatures. As such, when you or any employee of the organization attempts to visit certain URLs on the Internet, the organization's main proxy server creates a proxy error message.
Fix
To avoid getting proxy error messages in the future, configure the HTTP Filter component by removing all extensions and signatures settings from the HTTP Filter settings. Change the settings to allow all extensions and signatures.