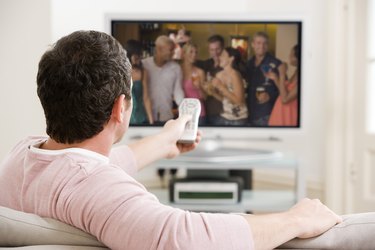 A digital video recorder or DVR frees a television watcher from the constraints of network scheduling by allowing them to record programs on a hard disk for playback at a more convenient time.
DVR Service
Though the DVR box contains the recording hardware, it requires a DVR service to function. This service typically requires a monthly subscription unless it is included as part of a cable or satellite subscription service. Services are specific to particular DVRs and are not interchangeable.
Features
DVR service typically includes an onscreen grid of scheduled programs that allows point-and-click selection of recording options. You can typically search by title, channel, time and subject. More advanced services include access to on-demand movies, music and Internet sites.
Suppliers
An example of DVR service is TiVo, which works with several cable suppliers. Many cable companies offer their own DVR and service that works only with their cable subscriptions, and can be included for free, depending on the subscription bundle ordered.