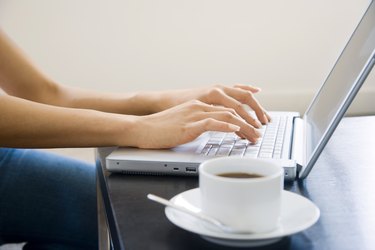 Unlike a Facebook page, which is geared for business users, a group is meant for a community of people who want to share information while maintaining control of privacy. You can create a Facebook group in a matter of minutes, as long as you have at least one member other than yourself, and admins can easily edit group settings after the page has been created.
Create Your Group
Step 1
On your Facebook homepage, click "Create Group" from the left sidebar menu to create your new group.
Step 2
Name your group, select initial group members and select a privacy setting for your group. "Open" means anyone can see the group, who's in it and what members post. "Closed" means anyone can see the group and who's in it, but only members will see posts. "Secret" means only members can see the group, who's in it and what members post.
Step 3
Select a group icon from Facebook's assorted icons that matches the theme or intent of your group. For example, a book club may want to use a book icon.
Customize Your Group Page
Step 1
If you want to use a custom image in your page header, navigate to the page header and click on the photo icon. You can upload a photo from your computer or select a photo from already uploaded group photos. If you choose not to use a custom image, the header will display profile pictures of group members by default.
Step 2
Click the "About" tab to add a description of your group. Click the other tabs to add events, photos and files.
Step 3
Click on the "Settings" icon and go to "Edit Group Settings." On this page, you can edit the group name, privacy setting and description of your group. You can also change membership approval settings and posting permissions for the group. In addition, you can set up a group email address, such as yourgroupname@groups.facebook.com, if you wish. Emails sent to the group address will go to all group members.