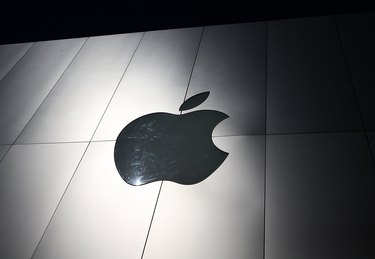 Apple's patented Retina display technology can be found on various iPhones, iPads and MacBook Pro laptops. Retina displays can be a game-changer when showcasing your website or products on an Apple device, as the resolution offers an unparalleled level of HD visuals. But, because Retina technology is ahead of the pack, you may not always be taking full advantage of the pixels packed into your device's display.
iPhone and iPad Display Specs
Retina display technology literally doubles the pixels per inch (ppi) of non-Retina screens. An iPhone with Retina supports 1024 by 768 resolution with 163 ppi. Other iPhones match the 163 ppi, but screen resolution comes in at 480 by 320--less than half of the iPhone 5, 4 and 4S, respectively. The iPad 4 and iPad 3 offer 9.7-inch Retina displays with 2048 by 1536 resolution and 264 ppi. Other iPads such as the iPad Mini and iPad 2 offer 1024 by 768 resolution with 163 ppi.
MacBook Display Specs
Similar to iPhones and iPads, MacBook Pros show great disparity in screen resolution between Retina and non-Retina laptops. A 13-inch MacBook with Retina display has 2560 by 1600 resolution and 227 ppi, while a 15-inch model offers 2880 by 1800 resolution with 220 ppi. Compare that to a traditional 13-inch MacBook Pro's native 1280 by 800 resolution and the 15-inch model's 1440 by 900 native resolution, and you can begin to understand the capabilities of Retina display technology.
Why You Might Not Tell the Difference
A Retina display technically offers double the resolution compared to lesser displays, but that doesn't necessarily mean that images on your Apple device will look twice as good. In cases where images and media support up to 1024 by 768 resolutions--which is the prevalent resolution for HD graphics--a Retina display's full potential won't be fulfilled.
When Retina Shines Through
If the media on your screen can utilize your Retina display, there will be a noticeable difference. Websites optimized for the higher resolution and ppi capabilities will allow you to zoom in tighter on text and maintain a high degree of clarity and definition. The same goes for images and graphics on websites or in your device's photo gallery. An image--typically a photograph taken with a high-end camera--will show great color saturation and you can magnify the image to higher percentages without experiencing pixilation.