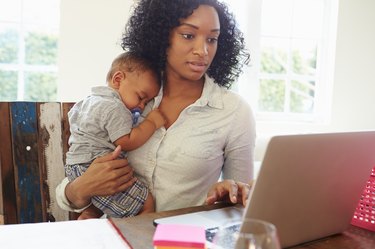 Chairman Mom is the newest project from Sarah Lacy, the founder of media site Pando, and it's just what many moms need. A subscription-based startup that provides helpful resources for working moms, Chairman Mom focuses on the woman, not the children.
The app is a question and answer platform. Each day, the Chairman Mom team chooses two questions from the community to feature on the site. One question is about life and the other about work, and both are open for members to post their answers and start a discussion.
The questions are posted anonymously, and members can choose to either post their answers anonymously or using their real names. The questions range from topics like how to find time to exercise post-partum to questions about job specifics, like how much people get paid and how to go about firing someone without feeling terrible.
The cost is $5 per month for access to the message board and community of thoughtful and honest women. Having people pay $5 allows the site to be ad-free, as well as dissuades trolls from joining the discussion—or at least that's the hope.
"The goal of each thread is to get that mom the best answer," Lacy told TechCrunch. "It's really not to have an open discussion board of everyone's views on that topic."
There's no up-voting or direct messaging like on other mom platforms. Chairman Mom is all about being supportive of other moms, with an emphasis on no judgement and no mom-shaming.
"85% of women have seen mom-shaming on social media; more than 30% see it 'frequently,'" Lacy wrote in a blog post. "This ends now."
To sign up for Chairman Mom, click here.