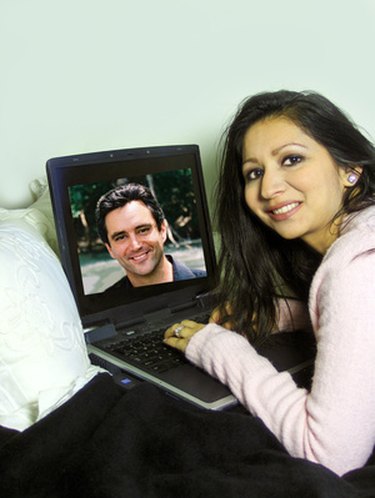 The online dating website eHarmony lets you create a profile that is then matched with other profiles that are compatible to yours. Your profile contains information about your likes, dislikes, hobbies and what type of qualities you are looking for in other. Each eHarmony profile contains a display name, also known as a profile name, that is changeable if you decide you want another name or you dislike the one you initially created. The change process is done by eHarmony's staff.
Step 1
Open your Internet browser and click on the "eHarmony — Email Us." (See Resources)
Step 2
Enter your e-mail address and eHarmony in the "E-mail Address" and "Password" boxes under the heading "Please Sign in to help us better assist you." Click "Login." The "Ask a Question" website will open.
Step 3
Enter "I want to change my display/profile name" in the "Subject" box. Enter your first name or a name you want to appear on your profile in the "Your Question" box.
Step 4
Enter if you want the display/profile name change to appear on all of your matches, including ones you already have, or just for future/new matches.
Step 5
Click "Continue." Click "Finish Submitting Question" to send your e-mail. The site will respond within 24 hours.