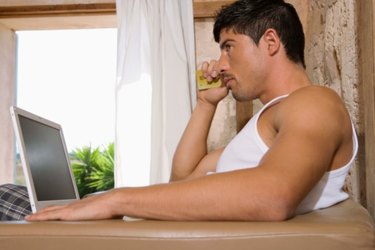 It is not possible to tell if you have been googled, especially if your name is not unique. However, there are several tools to assist you in determining if a specific phrase has been googled, and there are also administrative tools that allow webmasters to determine how traffic arrives to their website. But, there is no surefire way to know if you specifically have been googled, or who might be googling you.
Step 1
Create a Google Adwords account by visiting Google and following the sign-up process for the account. Log in to your Google Adwords account.
Step 2
Go to "Google Adwords Search" in a new window.
Step 3
Type your name into the "word or phrases" box on the Google Adwords website and click search.
Step 4
Click advanced if you wish to include specific content, search within a geographic region or limit your search options. After clicking "Search," Google will display the total global monthly searches and local monthly searches related to the phrase you entered.
Step 5
If you require more specific data related to whether or not you have been googled, you may wish to set up administrative alerts with a website affiliated with your name so that you can gather precise results. The process for setting up administrative alerts related to your name will be different for every web host, so be sure to follow your host's instructions.
Step 6
Finally, services such as Ziggs offer information regarding who may be searching for you as a paid service. Additionally, Go Daddy and other website administration services offer powerful tools to help you determine who is visiting your website.